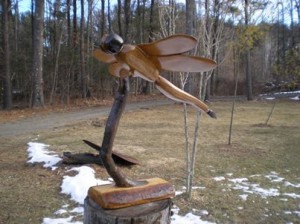 I have an artist friend that does sculpture work in wood, stone and metal.  The material that he chooses is all reclaimed, from fallen or removed (by others) trees, scrap yards or just found items.
One of the most interesting things that he has been exploring using lately is the root wood from trees, typically discarded as unusable.  The pictures that he has shared with me are quite stunning.  What he is discovering is that the root wood actually has two or more sets of grain direction.  It adds so much life and interest and, in my opionion, might just be the most beautiful part of the tree.  Here is an example of an egg that he carved from the wood.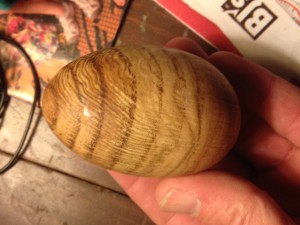 You can really see the different grains that he mentioned.  My favorite piece that he has shared with me, is not actually a piece of art, but instead, just a piece of the root wood that he has kept as is to show off the true beauty and variation in the wood.  I think that you will agree.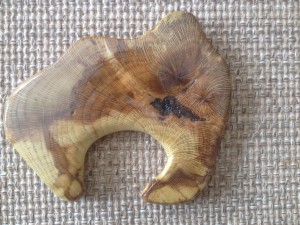 You can see some of his work here.